SHAMAL Air Compressors_Heavy Duty Line_Belt Driven Two-stage Compressors 空氣壓縮機 意大利 SHAMAL Belt Driven Pumps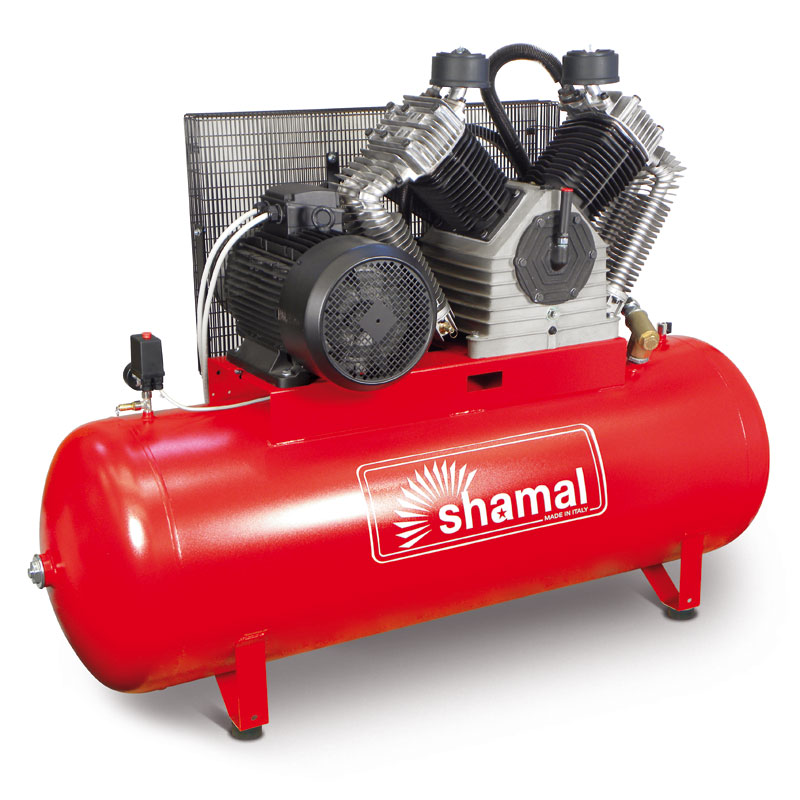 SHAMAL : Made In Italy
The Shamal HEAVY DUTY range includes:
BELT DRIVEN SINGLE AND TWO-STAGE COMPRESSORS ('K' SERIES): designed for intensive use by professionals and small industries. The 'K' SERIES is one of Shamal's biggest successes! This range stands out for its reliability and long life. Since their first production, 5 million units have been sold worldwide.
This range is unique thanks to its:
• intercooler for cooling between the first and second compression stage with subsequent improvement in terms of efficiency;
• die-cast aluminium head with large fins to improve heat dissipation;
• lower rotation speed to ensure limited noise;
• sturdy, reliable and long-lasting cast iron valve plate;
• reliable and resistant cast iron cylinders;
• stainless steel valve gasket with elastomer coating for a perfect seal;
• electronically balanced crankshaft.